[ti:Sweet By and By]
[artist:Pete Doherty]
[album:Grace/Wastelands]
Pete Doherty - Sweet By and By
2,3,4,
Was it so long ago
When we've first hit the road
]I remember
Those earliest shows
When we used to go
Pa pa ra pa pa,
Pa pa ra ra ra ra ra ta ta
Was it so long ago,
When you said you loved me so
And we kisses untold
Your love wouldn't have fall
Oh my where did you go
Oh I don't know
You didn't say goodbye
Where did you go?
Oh you lie,
And you left me wandering, wandering
Your love's just a lie
Everyone said you've found some other guy
Well all I do is hang my head and cry
Sometimes more, sometimes more
Where did you go
Oh I don't know
You didn't say goodbye
Where did you go
I don't know, I..
Oh your love was just a lie
Everywhere I go people say
"Who's that funny guy?
All he does is hangs here down and cry"
Sometimes more, sometimes more
Oh, Oh why?
When we used to go
pa pa ra pa pa...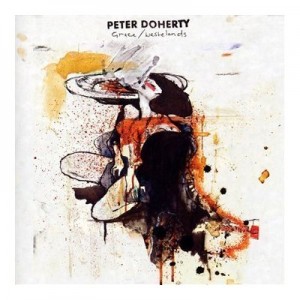 [audio:7.Sweet By And By.mp3]